Where other animals fear extinction, these are the glory days for the unicorns. The unicorn is my daughters' favorite pet and looking at the schoolyard of many other young girls. But also, the favorite pet of the investor's community, as a unicorn startup or unicorn company is a private company with a valuation over $1 billion. As of January 2019, there are more than 300 unicorns around the world. Variants include a decacorn, valued at over $10 billion, and a hectocorn, valued at over $100 billion.(source)
Some more interesting facts about the unicorn (source)
Before 2011 we didn't yet talk about Unicorns (Aileen Lee introduced it in 2013)
In 2011, 4 companies attained unicorn status (Gilt Groupe, Living Social, Better Place, Zynga) versus 70 so far in 2018
In 2011, unicorns roamed the United States almost exclusively, with the exception of Alibaba. In 2018, more than half of unicorns were born outside the United States
Privately held companies valued at $1bn or more by continent — 2018
Living up to the promise
Although birthrates are good, like most animals' life is hard. Meeting the expectation of a valuation is hard and sometimes impossible. There are multiple companies that are hyped up to a level that it is impossible to live up to the promise.
IPO of Uber, who are saying they can capture 15% of global economic activity (source)
Multiple mentions of WeWork being a fraud, positioning themselves as a tech company (one of the sources)
Hadoop trend already surpassed before monetizing it, Hortonworks / Cloudera
Some other examples to be found here
Interesting thing is, unicorns are not that friendly for one another either. Because the moment one unicorn pops up with a big promise, a competitor is right around the corner. Nice example is currently taking place in the travel industry where booking website are subsidizing bookings, just to make sure that customers are not moving over to the competitor where there are only three big ones left. The failed introduction of Uber in China (source) Or the war between electric scooters. Not to mention Disney aiming to kill the unicorn Netflix with Disney+.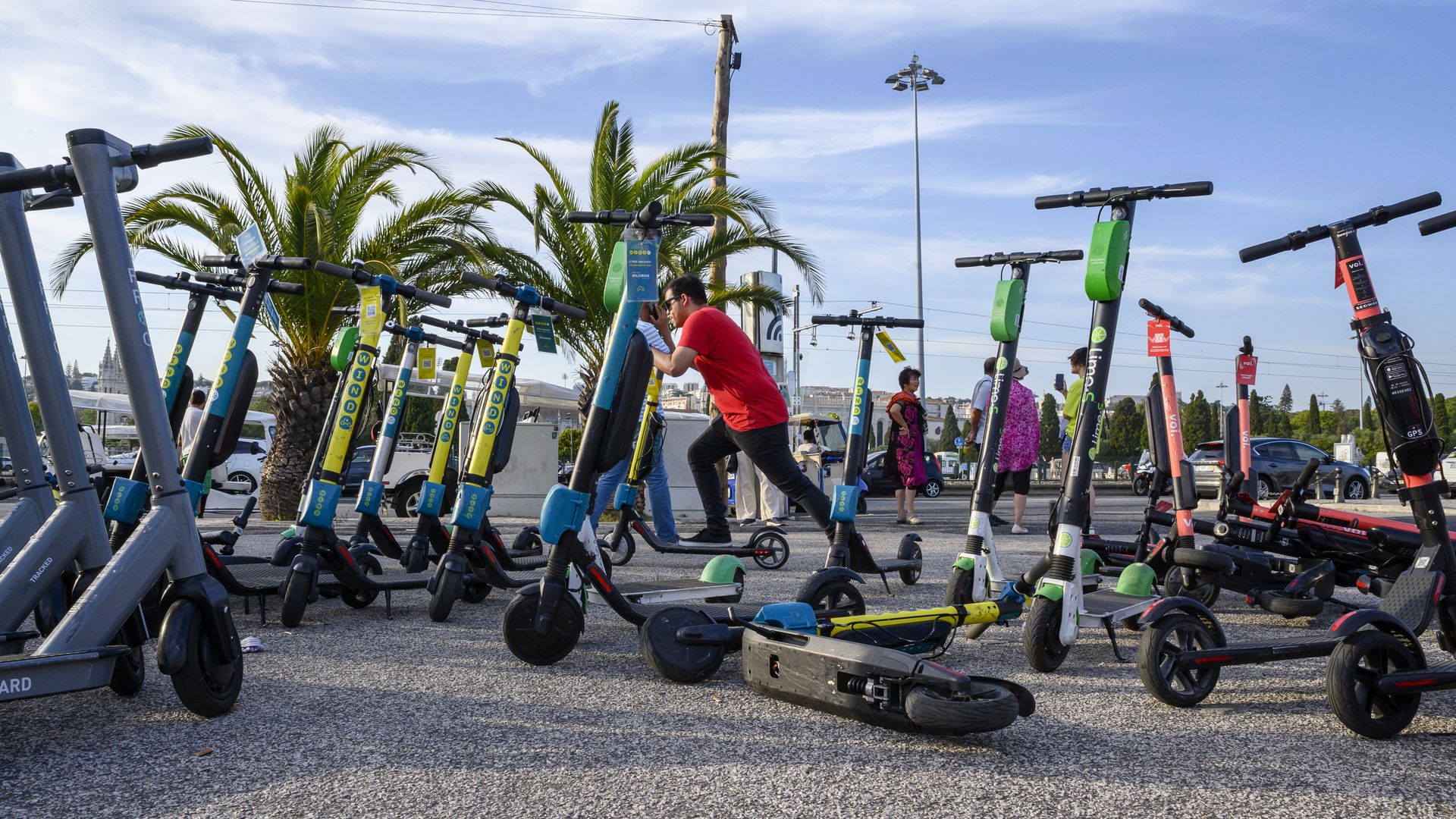 Who wants to own a myth?
This brings us to the title of the blog. Who want's to own a unicorn? If you love your company, don't turn it into something unreal. It is an impossible promise to keep. Because together with the pet name that is a myth, most of the promises are unreal to meet. A billion dollars is a huge amount of money and requires you to become the absolute market leader. Would it not be better to choose a strategy with a more sustainable growth?
The Harvard business review wrote an interesting article about this already quite a while ago, but in this case for listed companies that get overvalued (source) and the impossible challenge CEO's get assigned from the market.
The alternative is of course that you just want to make an unreal amount of money. And that's fair, the people who receive a unicorn listing work hard and if you are not emotionally attached to your company, they deserve the cash out. But should you buy from such a company? Once a company receive the valuation, you need to live up to an extra promise that counts harder then the promise towards the customer. You better be worth the one billion valuation.
There are two ways to do this and it is the simple P*Q formula. Price times Quantity. Every unicorn starts with a low price and uses its investments to get a big Q. Capture the market for anybody else does. Once the Q is no longer growing with the big numbers, the only way to reach the promised numbers is to start changing either promise  (touch the data, compete with partners) or pushing prices upwards. And if that doesn't work, bye bye unicorn. Either being eaten by one or the others or left alone to die.
This is why I think it is the end of the unicorn. Customer are looking for sustainable suppliers that keep up to their promise and not being chased by investors that expect them to hit the billion-dollar number. It is a hard message to bring to my daughter, but I believe the end of the unicorn is near.
---